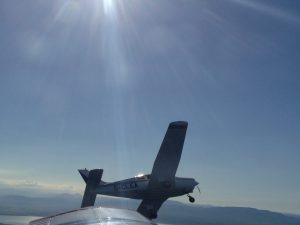 During my hour building phase I used to get quite fed up of burning holes in the sky going round in circles not far from Kemble Airport where I learnt to fly. Thankfully my instructor at Freedom Aviation introduced me to mentored hour building and pushed me to travel further that I thought I could possibly go. These experiences boosted my confidence dramatically and continue to this day to make me want to fly even further.
I strongly believe that your hour building should be challenging, rewarding but above all enjoyable. Building confidence and experience will assist you in gaining that first time pass on your CPL.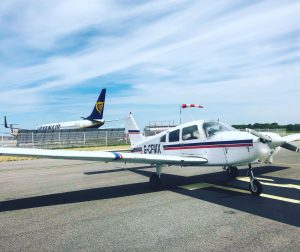 I can offer bespoke packages from 1 to 3 day trips to locations with in the UK, Europe or to a specific place that you have always wanted to fly to. You can look forward to landing at busy international airports or some lesser well known short strips. You will get to sharpen your flying skills, practice forward planning, risk analysis and most importantly you'll gain the experience you can only get from going to unfamiliar but exciting places. I will assist you with the flight planning, customs procedures, flight plans and guide you along the way. Typically you can expect to PIC 22+ hours in three days.
I prefer using the PA28 as it's a comfortable good all round aircraft with good endurance, proven reliability and carrying capability. Unfortunately I don't own any aircraft yet but I can source aircraft from a couple of locations within the UK. If you have access to your own or club aircraft and they are happy for you to take it we can use yours.