A Big Thank to Buddy's Aviation.
My three-day flyout to Scotland with James has been an experience I don't think I can find words adequate enough to describe.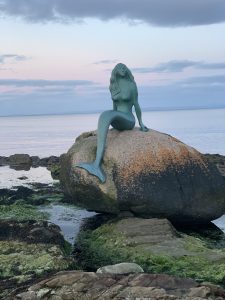 From pure excitement, heart-stopping moments to a sense of discovery and challenges up North along Scotland West and East coasts with remarkable variety of mountains and valleys to Snowdonia and coastal landscapes along Wales, Southwest and South of UK, for me, scaled up the meaning of "flying adventure" to the level I never thought possible.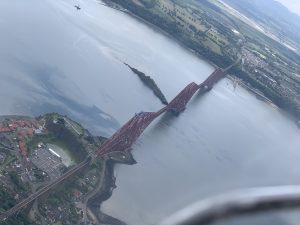 I always see fly outs as the most productive way, particularly for a low hour and developing pilot like me, to gain more experience and knowledge from more experience pilots, pick up hints and tips from different instructors. I judge my flying against and other pilots that I share the flying with, and I have done a lot of flyouts.
I have to say this Scotland trip was and still is the best flyout I've ever undertaken. I didn't just enrich my logbook with different  and interesting airfields, I also had a wonderful time in terms of learning, discovery and unparalleled fun. The experience of flying in different airspace, busy radio environments, obtaining permission to fly over a major International Airport like Edinburgh and a stop at Blackpool has boosted my confidence greatly.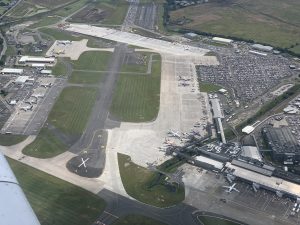 I dare say, I even wanted to take a swim in the sea during a beach walk near a village of Shandwick in the Highlands, but probably would have had a heart attack because of how cold the sea was at the time.
Flying with James was also a chance for me to brush up my flying and navigation skills and often some IMC work as well. Simply put it, it was an invaluable experience that will live in my memory forever and I look forward to more fly-outs and exposure to more adventurous flying  experiences and unique airfields in the UK and across Europe.
I highly recommend Buddy's Aviation and my thumps up to James.
Michael Smith, PPL (134 total hours)
---
After obtaining my PPL I still found myself lacking the confidence to fly to destinations I hadn't visited before. James fills this knowledge gap with his mentored hour building trips.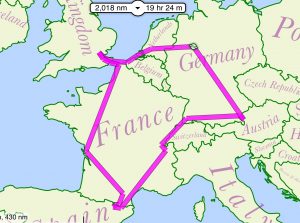 When I first sat in the cockpit with him he said: "Now you will see what real flying is all about". After having flown all over Europe with him I can say this is exactly what flying with him is all about. I've gained an immeasurable amount of knowledge and experience with route, weather, planning, stick and rudder skills, radio communication and even the paperwork associated with flying. There's the thrill on the approach to Andorra, the amazing views overflying the mountain lakes in the Alps and all the laughs we've shared in the cockpit.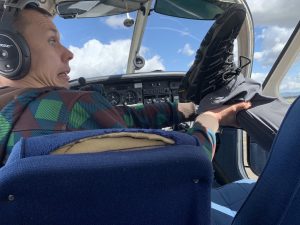 He is also conscious of how expensive flying can be and he will help you avoid expensive fuel charges, crazy after-hours landing fees, find places with a courtesy car, etc.
I would definitely recommend booking a trip with James whether you just want an exciting destination in your logbook and especially if you want to improve your CV when starting your professional pilot career.
Blaž Gindiciosi
---
For any PPL holder wanting a bit of adventure, or to make the most out of hour building, I cannot recommend Buddy's Aviation enough!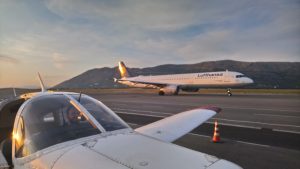 With James, I've been lucky enough to have ticked off much of my flying "bucket list" and now have 9 countries in the logbook. Flying low level over the Alps and islands of Croatia were the real highlights of the last trip. I'd never thought I'd have the opportunity to do that in my career, let alone in training!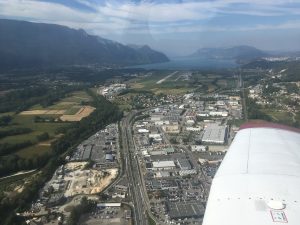 James's knowledge and experience of GA in Europe is evident throughout. He installs the confidence to push further afield and really excercise the full privileges of your licence. Having a qualified instructor beside you also keeps your skill level high, ensuring any bad habits developed after your PPL are reversed. For me, these trips have been a fun, exciting and unique way to build hours. I now feel ready for commercial training and a career beyond.
James Barker
---
The trip of a lifetime!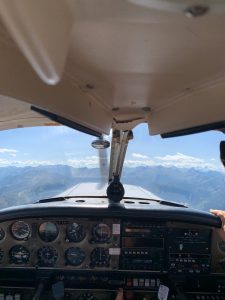 A lot of experience and a lot of confidence gained. I wanted my hour building to be meaningful & not just burning holes in the sky at my local airfield. Having completed the PPL which essentially taught me to fly safely with a chart, compass and a stopwatch, it doesn't give the average person a lot of confidence to step outside their comfort zone of the local area or to even think about planning a trip around Europe! We know all too well that we find ourselves flying a local flight to the training area that we know all too very well or similar route to your QXC. I even found myself flying to the same 2 airports that I flew to on my QXC. I wanted to go further afield and visit new airports but lacked the confidence. Mentored hour building (and SkyDemon) took me out my comfort zone, giving me that much needed confidence to fly further afield whilst improving my RT and all round flying skills.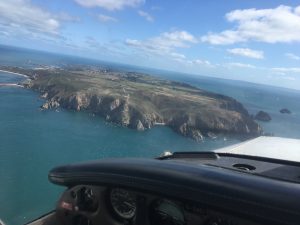 I felt by the end of our trip my flying was near faultless and can't recommend or thank James enough for all the guidance and knowledge he has shared with me.
Jason Wright
---
I wanted my hour building to show something other than the standard 90 hours PIC flying in one particular part of the UK. So I took the opportunity to use Buddy's Aviation for an hour building trip to put something special In my logbook. Hoping that in the future this could help me stand out against other possible candidates going for a particular job.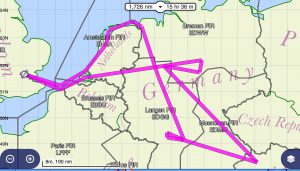 In total I logged 23 hours  travelling from the UK to Germany and as far south as Austria. We then came back to the UK via an incredible coastal trip all the way along from Germany across Holland, Belgium and France.
I gained vital experience in RT speaking to many different nationalities, as well as flying through terrain much unlike that of England. Overall it was a trip that will live long in my memory.
Jake Meers.
---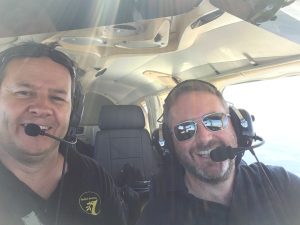 The trouble with the PPL is that whilst it teaches you how to fly the aeroplane, it doesn't necessarily instil the confidence to travel anywhere in it. This is where a flying mentor becomes invaluable because you can not only plan that trip you've probably already got saved in Skydemon, but have a go at executing it too. James gave me the safety net that I needed to stretch myself as well being able to provide the advice needed to help my judgement. The judgement issue was very important to me because I felt my decision making was probably too cautious. On our trip around Europe (just under 2000NM in 3 days through France, Germany and Belgium) we executed a weather diversion, flew to an airfield where we had to call out the president of the local aviation club to fuel us up and dealt with a grumbling PA28 engine in the climb out.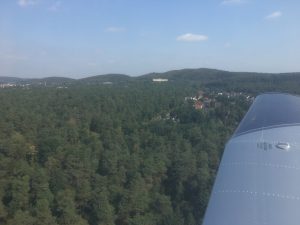 James is an easy-going and flexible guy which I found very important in helping me to work on stretching my flying skills but in a safe and friendly environment. Fortunately James is also a good guy to share a cockpit with, as well several beers afterwards, and it turns out has a healthy penchant for American hard gums and Jelly Babies. Can't recommend highly enough.
Anthony Gillham
---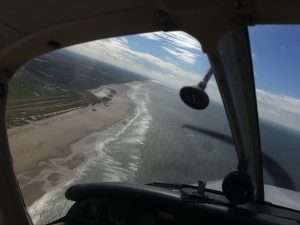 For part of my hour building I wanted to challenge myself, develop the skills I'd learnt at PPL level and build my confidence with flying in unfamiliar airspace.  James delivered this in abundance with some epic European and Scottish flying adventures which I will never forget.
The mentored hour building offered by James has given me a solid base to use for my upcoming CPL and I wouldn't hesitate to recommend him.
James Ramsey
---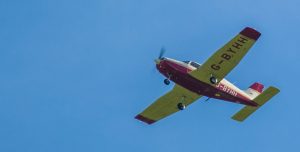 I can't say thank you enough. That really was the best adventure I've ever had, and exactly why I've wanted to fly. The guidance and what I learnt was really invaluable, your local knowledge meant the trip went with ease and also made sure we weren't stung with any massive fees. I hope to fly with you again sometime. I'm still just taking it all in.
James Barker